Online Shopping Carts
We build ecommerce websites and applications that will help you grow your online business. Whether you are selling services, retail products, or raising funds for your cause - establishing a secure solution for online sales will expands your market reach.
Several things have to happen before a transaction can occur between you and your visitor. He or she must be able to send you credit card information securely, after which you must verify the funds, fulfill the order, and process the payment. Part or all of this process can be performed online.
With our custom ecommerce shopping cart solutions, you are able to control every aspect of your store, from merchandising to promotions and more.


Our Online Shopping cart features: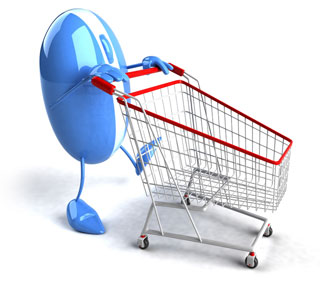 Custom shopping cart
SSL Encryption in order to protect the personal data
Secure Credit Card Transactions
Integration of shopping cart into web site design
Admin interface for Shopping cart management
Sales, product, and customer reports
Inventory Control
Online order email and text-message notification
Custom shipping algorithm
Custom 3rd part API integration
100% Search Engine Friendly
And many more...